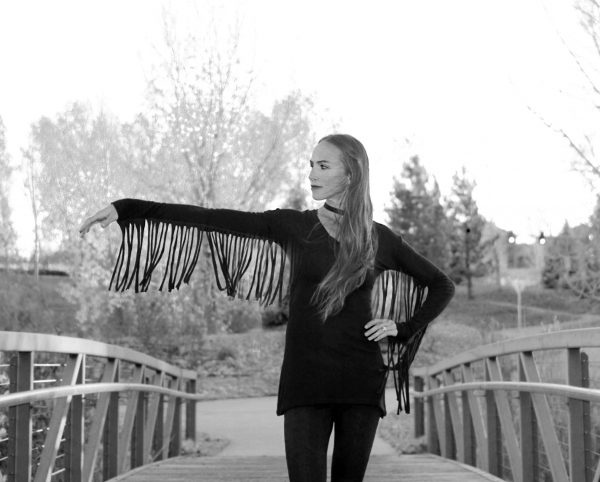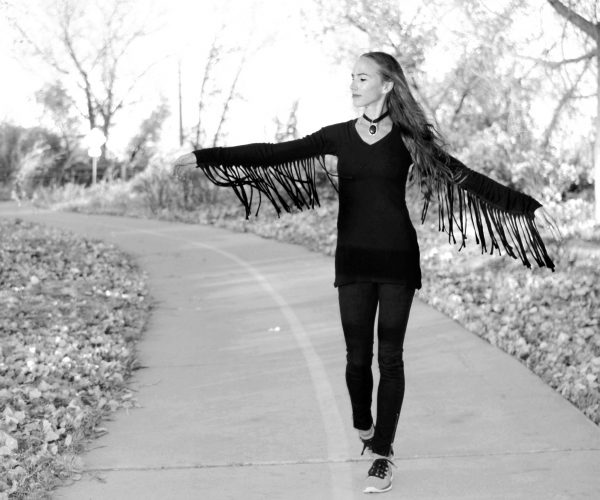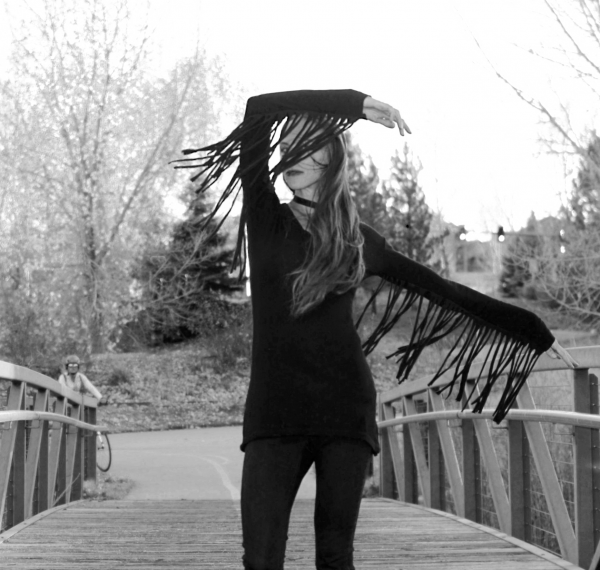 I want to share with you a fun Halloween inspired tutorial that's simple but has a great effect and basic supplies you probably have around the house.
It's a tradition in our home to make our Halloween costumes. My son's design their own and also pick out the fabrics. It's a fun thing for us to do and it's a chance for me to share my love of sewing and design with them.
A lot of time goes into these costumes so mine kind of gets pushed to the side. I'm usually coming up with something last minute but also appropriate for my kid's school Halloween parties and nothing that will "embarrass them" like that one time I showed up as a Scottish Bagpiper. I love this shirt because it's very Morticia esque but can be a base for many costumes: witch, bat, vampire, hippy, flapper etc…
Supplies are just a basic long sleeve shirt and another T-shirt for the trim or a jersey type fabric. You can make this trim go as long as you'd like by cutting longer strips.
DIY Tutorial
: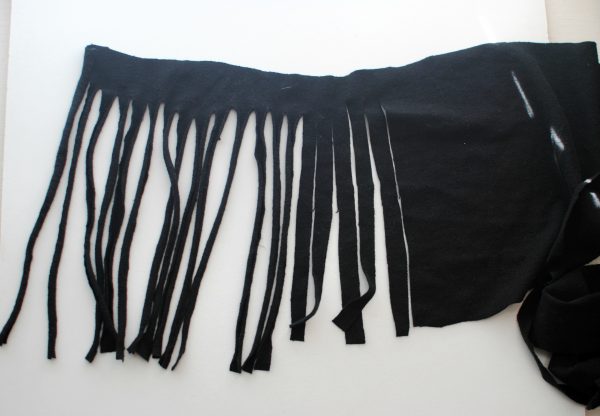 If you use a T-shirt cut the top part of the shirt off just under the sleeves. Use the bottom hem as the top edge of your trim. Cut strips about the width of a finger tip and length of your sleeve inseam. Leave about an inch edge at the top. I wanted mine long so I cut about 10 inches long and when pulled they get longer. Tug the strips and it should create string if you use the correct fabric.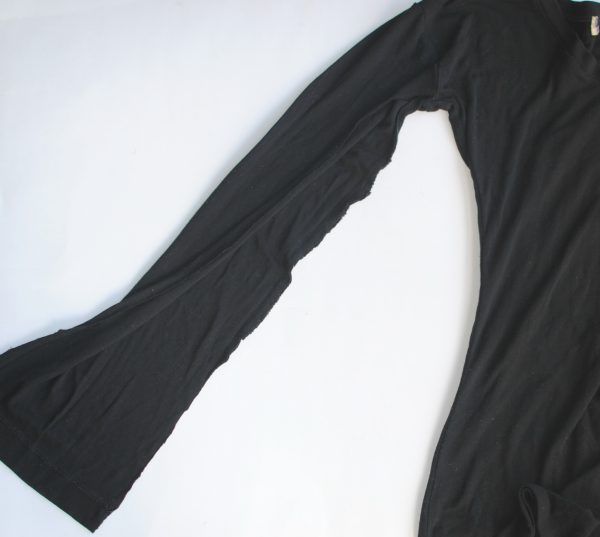 Cut open inseam of the sleeve by just cutting along it.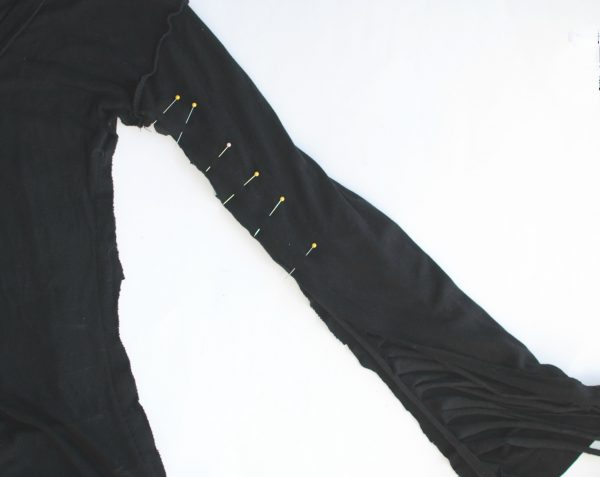 Flip your shirt inside out and sandwich the trim in between the sleeve. Use a lot of pins so it doesn't move. Be mindful to not sew the fringe on accident. If you have long fringe just squish it in.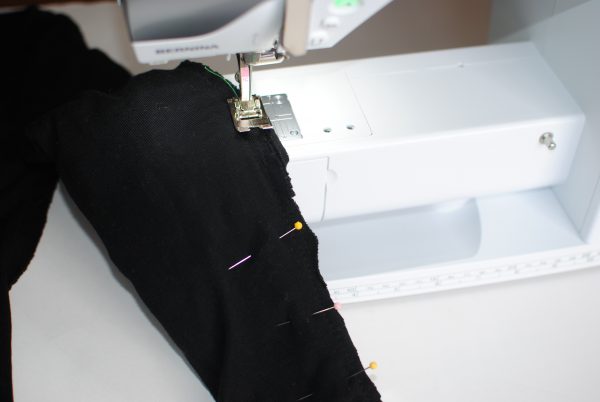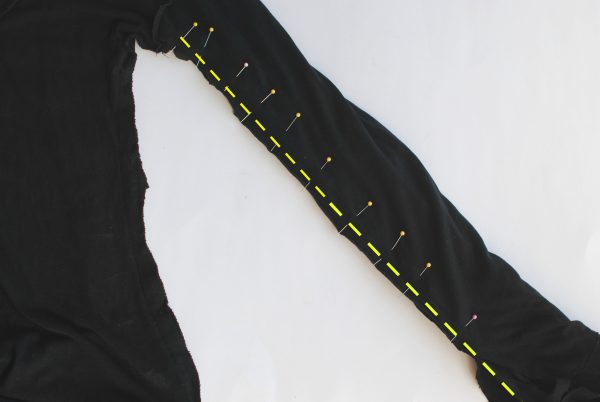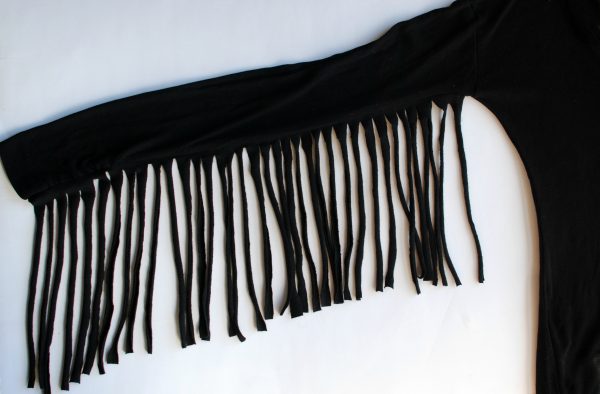 Once pulled out it should look like this…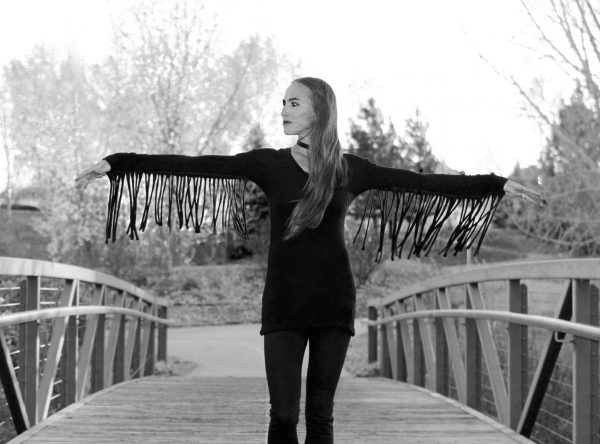 I call this my October shirt and wear it whenever, I always get comments about how cool or interesting it is.
Do you make your costume or kids costumes? What are you sewing up for Halloween?